Gertie the goat pays a special visit to Ellon shop
Posted on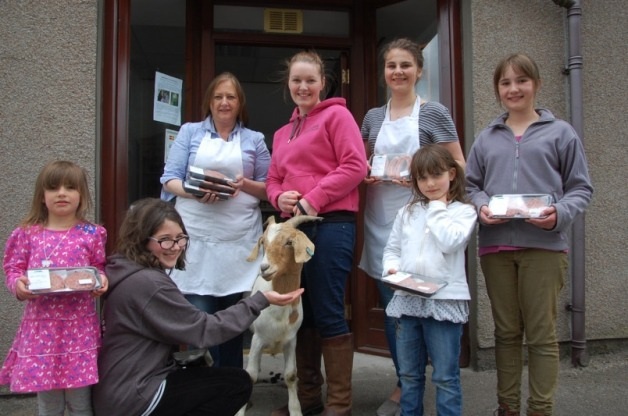 As an Ellon store welcomed delivery of a new product recently, a special visitor was along to say hello.
Delica, which has been open since February, took their first stock of goat burgers and sausages last weekend which were delivered from The Scottish Goat Meat Company - but one of their flock - Gertie - joined in on the visit too.
Shop owner, Susan Caddell told the Times: "We like to offer things that are a little bit different in the shop and not supplied in the supermarkets.
"We supply a lot of exotic meats like wild boar, kangaroo and buffalo but we offer ordinary foods as well.
"After doing some research I saw that the company had done really well at the Taste of Grampian event although I wasn't able to attend.
"I thought they would fit in well with our ethos so I got in contact with them.
"I have found some spice blends that will go really nicely with burgers and sausages which have mint going through them."