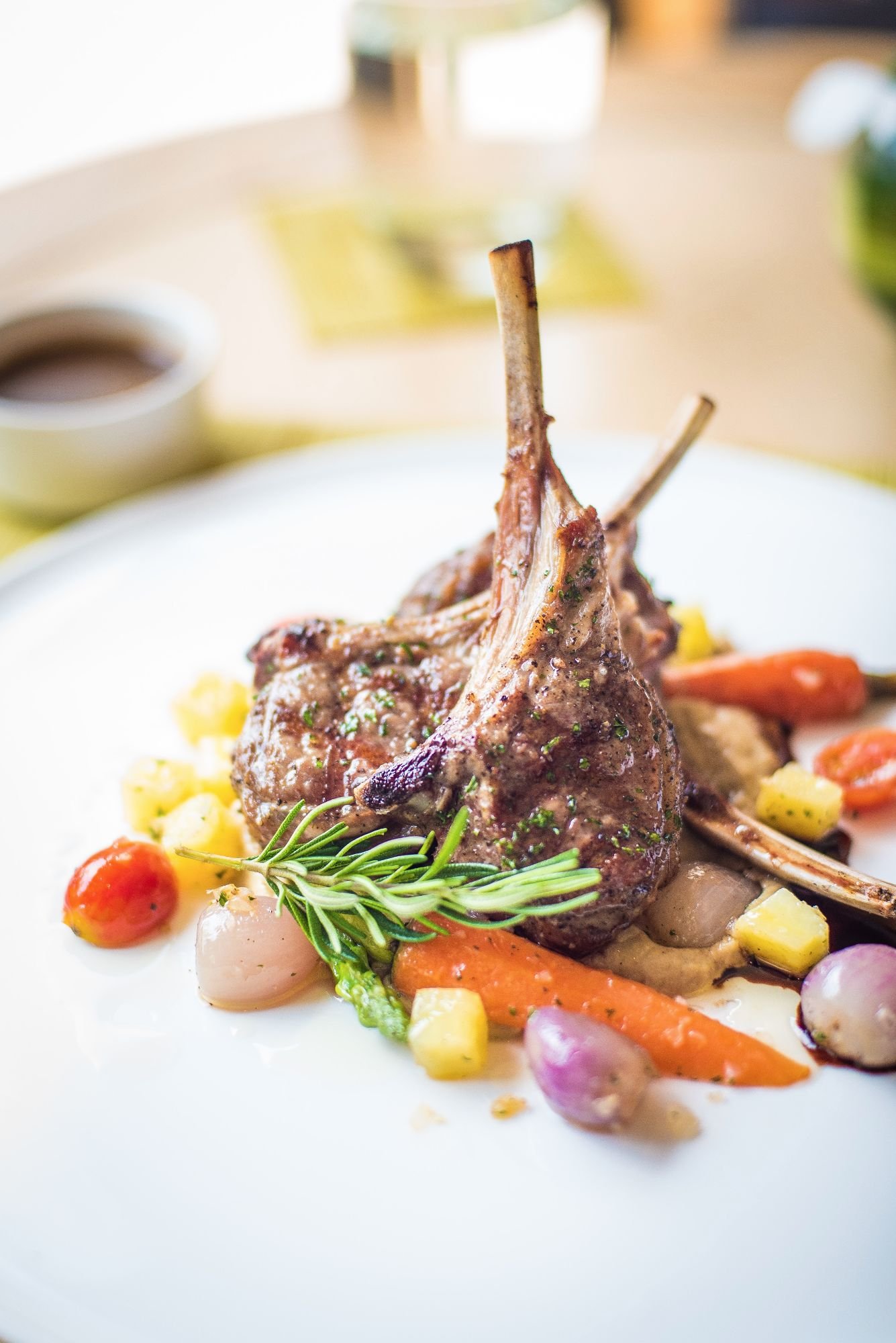 INGREDIENTS
4 goat chops
Olive oil, for frying
1 head of celery, cut into 2.5cm-thick diagonal slices
1 small handful shallots, peeled and sliced thickly
1 tsp cumin seeds
1 tsp coriander seeds
1 clove garlic, finely chopped
1 small red chilli
400g tinned plum tomatoes
1 pinch saffron
1 generous splash Madeira
125ml orange juice
500ml light chicken stock
1 bunch fresh coriander, finely chopped
Method
Preheat oven to 140C/gas 1.
Heat the oil in a large ovenproof braising pan over a medium heat and brown the goat chops on both sides, then remove from the pan and set aside.
Add the celery and shallots to the pan and cover in olive oil
Add the cumin, coriander seeds, garlic and chilli and stir well, coating the onions and celery, stir in the tomatoes and cook for 1 minute until all combined.
Add the saffron, the Madeira, orange juice and the stock, stir well and bring to the boil.
Return the chops to the pan, add the fresh coriander, season with salt and freshly ground black pepper.
Transfer the pan to the oven and cook uncovered for 1 hour or until the meat is tender.
Remove the pan from the oven and set the chops to one side.
If necessary reduce the sauce over the hob then strain through a sieve.
Serve with herbed couscous.